Today is Give the Max Day!
For our fellow Minnesotans, this day is VERY well known.
For the rest of our community of giving, you may be wondering… "What in the world is 'Give to the Max Day'"? Four years ago, I didn't know either!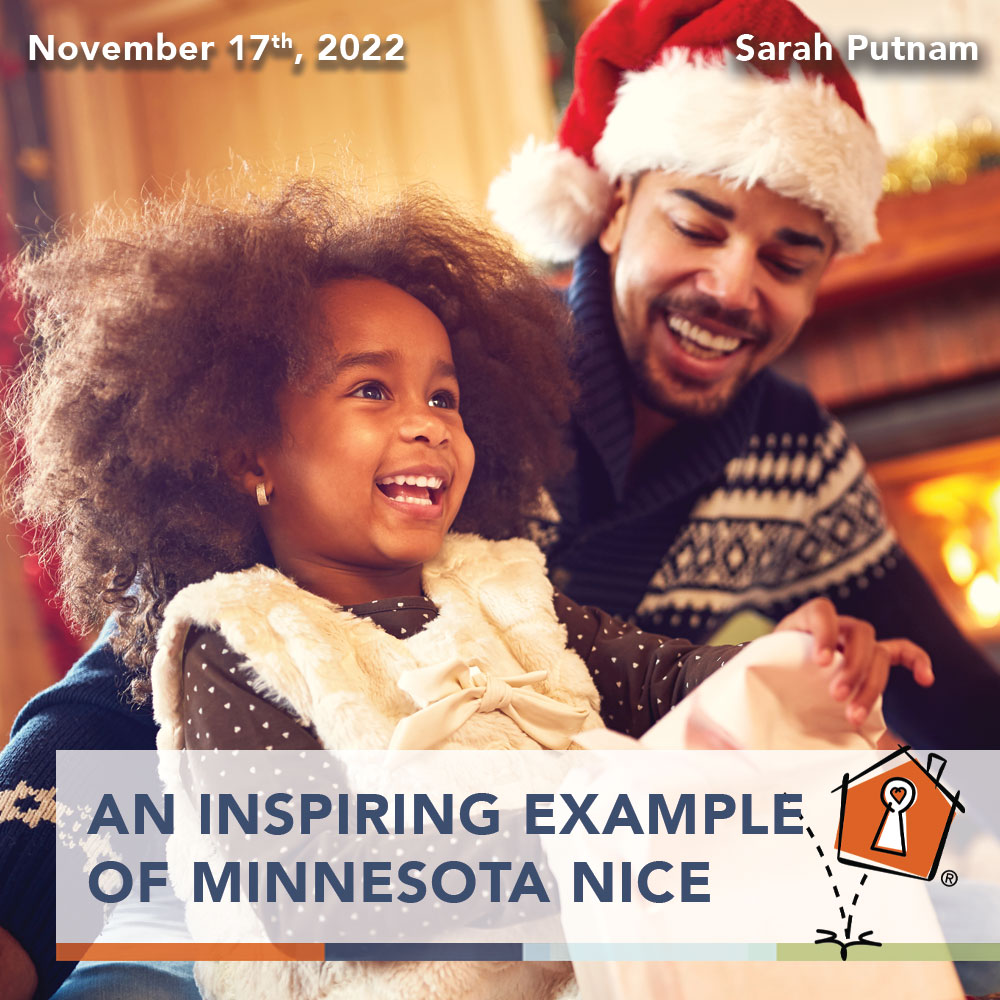 Give to the Max Day is a statewide day of giving hosted by GiveMN.org. Every November, on the third Thursday of the month, Minnesotans come together and give back to thousands of nonprofits and schools throughout the state. Individuals across the state donate to food shelves, elderly assistance, shelters, animal adoption organizations, and SO many more amazing causes helping those that need it. Every single year, more and more dollars are raised support countless valuable nonprofit missions right here at home!
I'm originally from Wisconsin so when I first started working with Spare Key in 2019, I'd never heard of Give to the Max Day. I didn't realize that shortly after taking the job as Chief Marketing Officer, I would be dedicating a good chunk of my time each year towards a marketing plan for a state-wide day of giving.
I quickly came to find that this day is SO incredibly inspiring to participate in as someone not originally from the great state of Minnesota. Every year I feel lucky to work for a non-profit that has the opportunity to take part in such a wonderful event.
In addition to the general Give to the Max day idea, GiveMN.org partners with organizations each year to give nonprofits extra chances to raise more money throughout the day. They do this through their "Golden Ticket" promotions! This means GiveMN enters YOU to win $500 Golden Tickets for the causes you support throughout the day today.
To donate to Spare Key for Give to the Max Day and help us earn opportunities to win $500 Golden Tickets all day today, click here! 
Each year, as we prepare to email our community of giving and ask that they donate throughout the day, Spare Key ALSO commits to giving back ourselves.
In 2019, we volunteered our time to THREE other nonprofits throughout the day.
In 2020, we cleaned up garbage on the highway.
In 2021, we kicked off Spare Key's toy drive for our free Cookies with Santa event for families in the community that need a little more hope over the holidays!
Now, in 2022, we're collecting toys again but splitting with another amazing nonprofit located right here in the Twin Cities: Toys for Joy.
Today, from 4-6pm, the Minnesota Mortgage Association is hosting a "Toys to the Max" Happy Hour presented by Newrez. They are collecting toys to be split between Spare Key and Toys for Joy! Using the link below, you can still register to stop by, say "Hi" to the Spare Key & Toys for Joy teams and snack on delicious appetizers at The Loop West End. Plus if you bring a toy, you get a free drink ticket and dessert!  
We are so incredibly grateful for every single one of you that shows your support to Spare Key. Not just on Give to the Max Day, but every single day throughout the year. It's days like today that our hearts are especially full of gratitude for every single donor, Board Member, volunteer, partner, and sponsor that ensures we continue helping families facing unimaginable medical crises "Be Seen. Be Heard. Be Found." by donors across the nation!
We can't wait to see you!

Sarah Putnam
Executive Director