As the newest member of the Spare Key team, I have hit the ground running! It has been a whirlwind of learning and collaborating with every minute of my day. As I continue to learn more about Spare Key and Help Me Bounce each day, I am more and more proud to be a part of it all!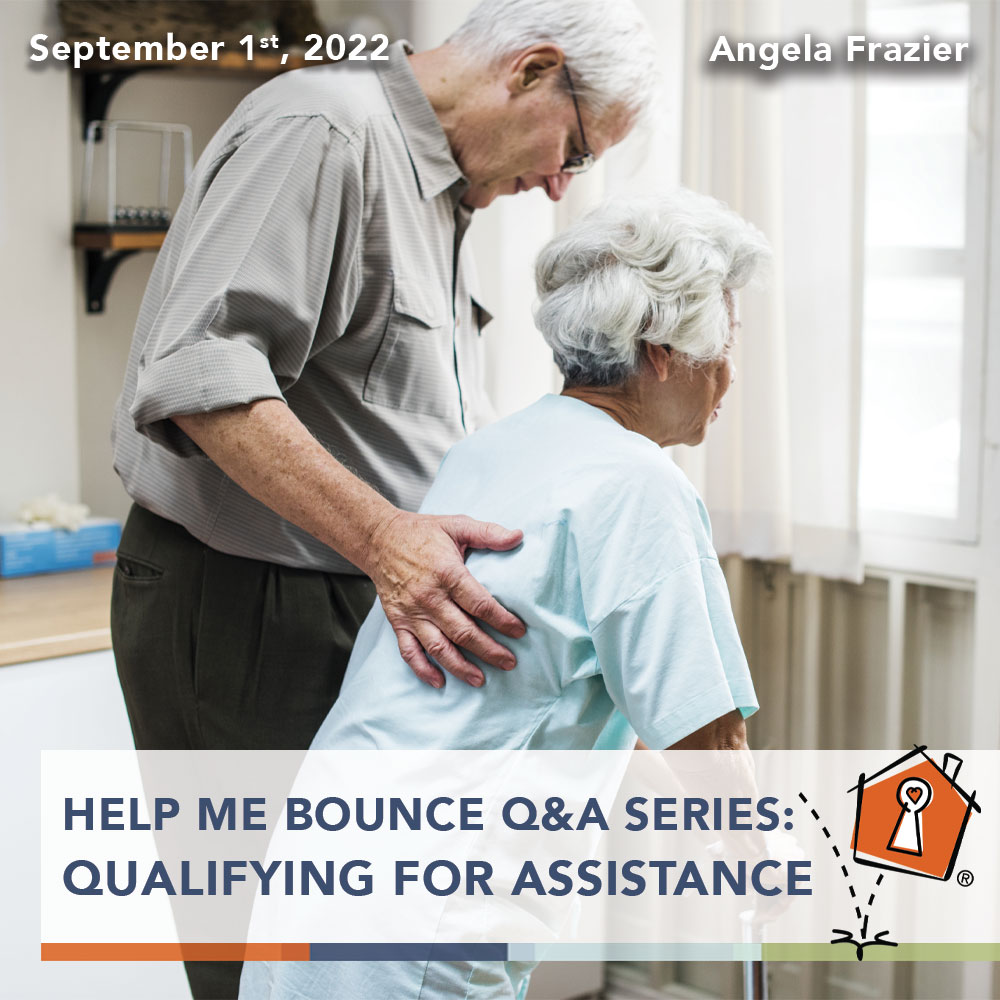 Working at Spare Key has been invigorating for me. It's a powerful force, representing an organization whose mission is to help families during their most challenging times. As Spare Key's Help Me Bounce Program Coordinator, I work with families and medical professionals across the country. Help Me Bounce connects families in need with donors that want to help alleviate the financial stress that follows a medical crisis. And it's my job to ensure families have the tools and resources to set up their campaigns and share their stories with donors across the nation.
Spare Key's mission is personal for me. I have gone through my own medical crises and wish I had known about the Help Me Bounce Program during those times. If my family had been able to focus all our attention on our recovery rather than worry about how to pay our bills, it would have been life changing.
My goal is to reach more families in need and ensure those families better understand the steps to apply for aid and help them publish their story so they can "Be Found" by donors that want to help.
My first step to accomplishing this goal is through the Help Me Bounce Blog.
In my time here at Spare Key, I've been encouraged to dive in headfirst into learning the Help Me Bounce platform. Through this research, I've run reports, investigated analytics, and discovered insightful takeaways to help more families. First and foremost, I've found that there are common questions that come up in my daily conversations with families and medical professionals, but we currently don't have a resource to direct these individuals for step-by-step tutorials that answer their questions!
This is what my blogs will focus around: Commonly asked questions and step-by-step answers to guide families through the application process.
Although these articles may not be the most exciting for everyone, I do hope they're used to make applying for aid easier for our families. This is my first time ever blogging and to have the freedom to write about what I find important is truly inspiring. My goal is to provide a place where we continually evolve and improve our platform with the material and information I collect working first-hand with our families.
To kick off the Help Me Bounce Q&A Series, I wanted to start where every applicant starts:
Qualifying For Assistance
I get a lot of questions about specific family circumstances and if they qualify to apply for aid on Help Me Bounce. Questions like:
What if I'm not considered low income?
Does my situation qualify as a medical crisis?
Can I apply if I live in this specific state?
The easiest answer to these questions is YES, you should apply for aid! When families apply for aid on Help Me Bounce, they are approved based on our program guidelines. 
Spare Key helps families no matter their age, income level, injury, or illness all throughout the nation! We are registered to help families in every single state and the District of Columbia. We know that medical crises can happen to anyone and are devastating to family's finances no matter what income level they may have been at previously. That's why families at all income levels are welcomed to join Help Me Bounce. As for your specific medical crisis? If you are facing a medical situation that has negatively affected your ability to pay your bills and you can provide us with a social worker or medical professional that will confirm your situation, then again, you should apply for aid!
I hope this first installment of my "Help Me Bounce Q&A Series" helps you "Bounce, and Not Break!"

Angela Frazier
Help Me Bounce Program Coordinator