"What if?"
It's a question I asked myself and others many times over the past nearly 11 years I have had the honor of serving as Executive Director of Spare Key.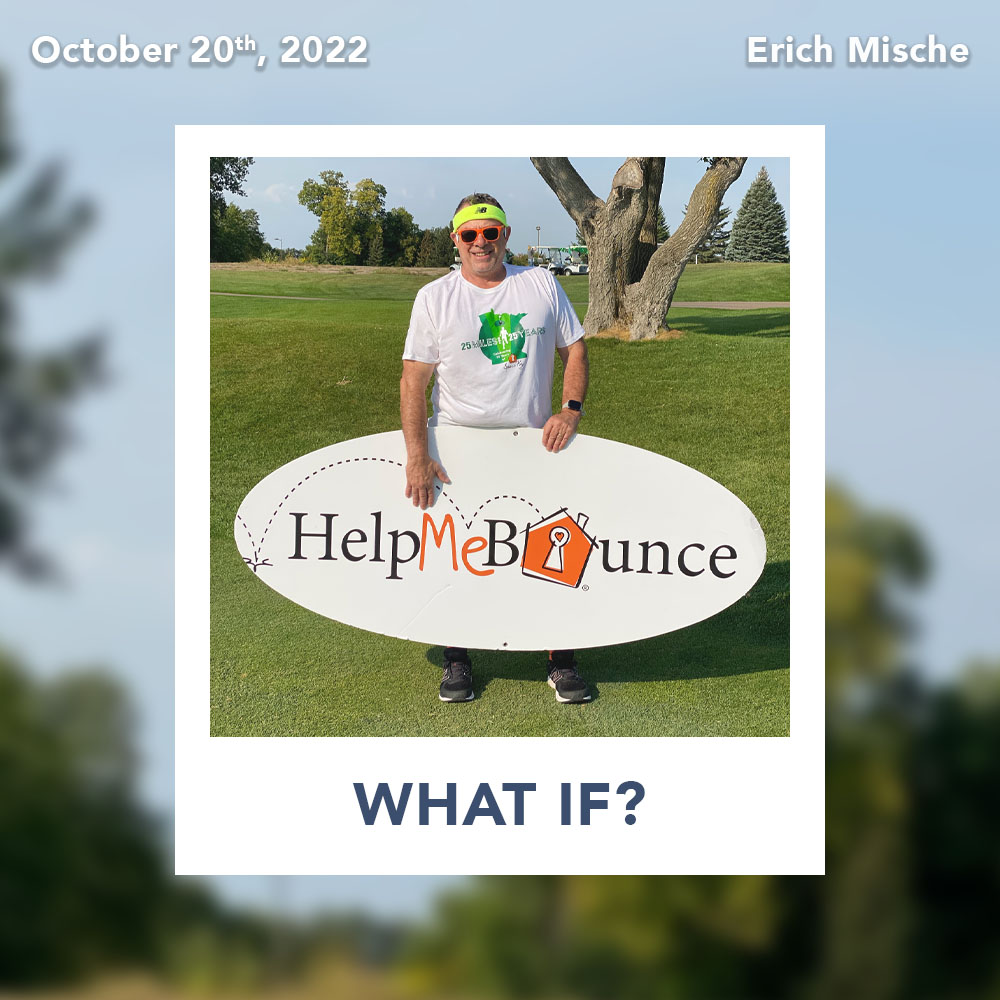 After having spent over 30 years in local, state, and national government, public policy, and politics the task of taking over as the leader of a small, Minnesota-based, and Minnesota-focused charity in 2012 was far more daunting than I realized.  Truth be told, within the first six months I had decided it was the worst decision I had ever made.  I was struggling to figure it out and finding that even with my vast personal and professional networks the charity I was leading was simply one of thousands of great non-profits trying to do good in Minnesota.
But there was always an inner voice, a feeling that compelled me to ask myself and the others around me, "What if?" What if we thought we could grow the work of Spare Key into something bigger, more wide-reaching, more impactful for families? And, if we thought that was possible, didn't we owe it to families to try?
"What if?"
In 2013 it began with the question, "What if we expanded beyond Minnesota and could help families in North Dakota, South Dakota and Wisconsin?"
Understanding that many social workers in those states were referring Minnesotans who were seeking medical care at their hospitals to Spare Key, it made sense that if they knew about the program because of those referrals why wouldn't we want to reciprocate if Minnesota social workers could refer families from those states to our program?
We then asked, "What if we provided assistance to families beyond those who had a sick or injured child in the hospital and what if we reduced the amount of time a family had to be hospitalized to be eligible for Spare Key's program?"
In 2016 we asked "What if we could create a technology platform that could help more families with any kind of financial need they have 24 hours a day, 7 days a week, 365 days a year? "
In 2018 we asked "What if we could take what we had built and launch it throughout the United States and register Spare Key in each state to be able to help families anywhere, anytime "Be Seen.  Be Heard.  Be Found." by donors who wanted to help families dealing with a medical crisis pay their bills and avoid adding a financial crisis to their lives.?
In 2020, facing a devastating global pandemic, watching our financial resources and donations disappearing as more and more Americans lost jobs, feared for their own economic future and corporations and foundations retooled their giving priorities, we saw the future of Spare Key being jeopardized.
Together, we asked "What if we could do something that would give people Hope at a time when they desperately need it, raise awareness about Spare Key and the funds we needed to keep the organization afloat?"
Time and time again we never feared asking the question "What if?" as we sought to find ways to create greater, more sustainable impact for the families we served and those we seek to serve.  And, each time we asked the question it strengthened who we are as an organization, it engaged more partners, involved more voices, and ensured greater collaboration among our stakeholders.
By doing so we expanded our mission and commitment to serve families facing a medical crisis, harnessed the power of technology and created the www.HelpMeBounce.org platform, are now registered to serve families in all 50 states and the District of Columbia and kept our organization afloat by taking a homemade raft down the Mighty Mississippi River and raising critically need funds to keep our doors open.
At the end of October my tenure as Spare Key Executive Director will come to an end as I begin a new chapter in my professional life as the General Manager for airport operations for a company called GAT which supports Alaska Airlines at the Minneapolis-St. Paul International Airport. 
Sarah Putnam, Spare Key's Chief Marketing Officer, has been unanimously chosen by our Executive Committee to become the organization's next Executive Director as of November 1st.  She will guide this organization forward with a new sense of energy, passion and enthusiasm and I could not be more proud of her and what I know she will accomplish in the years ahead as the leader of Spare Key.
Serving as Executive Director, working with incredible staff, a stellar Board of Directors, generous donors, and kind-hearted volunteers has been the privilege of my lifetime.
Nothing that has been accomplished at this organization since 2012 is the result of any single individual.  It has always been a partnership and a collaboration with people who felt called to serve families facing a medical crisis so they could focus on caring for a loved one instead of worrying about losing their home, their car or finding their financial future ruined forever.
I leave Spare Key with tremendous gratitude that every single day my job was truly my avocation.  Not every day was the best day but every day was another day of being able to do something that would help someone who needed our help. 
To the Spare Key Team, Board of Directors, Donors, Volunteers, and families we support I thank you for every opportunity you gave me to serve in this role – for your partnership, your leadership, your dedication, your support, and your friendship. 
Because of all those things I always knew the answer to the question "What if?" was always going to be "Why not?"
Erich Mische
Executive Director