Each year Spare Key hosts our largest celebration of the year, the Groove Gala, that typically welcomes around 700-800 people!
Spare Key's Annual Groove Gala is always a night to remember.
We pride ourselves in planning a celebration that attendees want to return to year after year. The night consists of a full program, dinner, games, entertainment, a Silent Auction and so much more! A huge amount of work goes into every aspect of the Groove Gala especially when you consider the small size of our team. Lucky for us we have an impressive number of amazing volunteers that help us the entire weekend of the gala. That being said, there's also a lot of preparation and planning required in the months leading up to the event.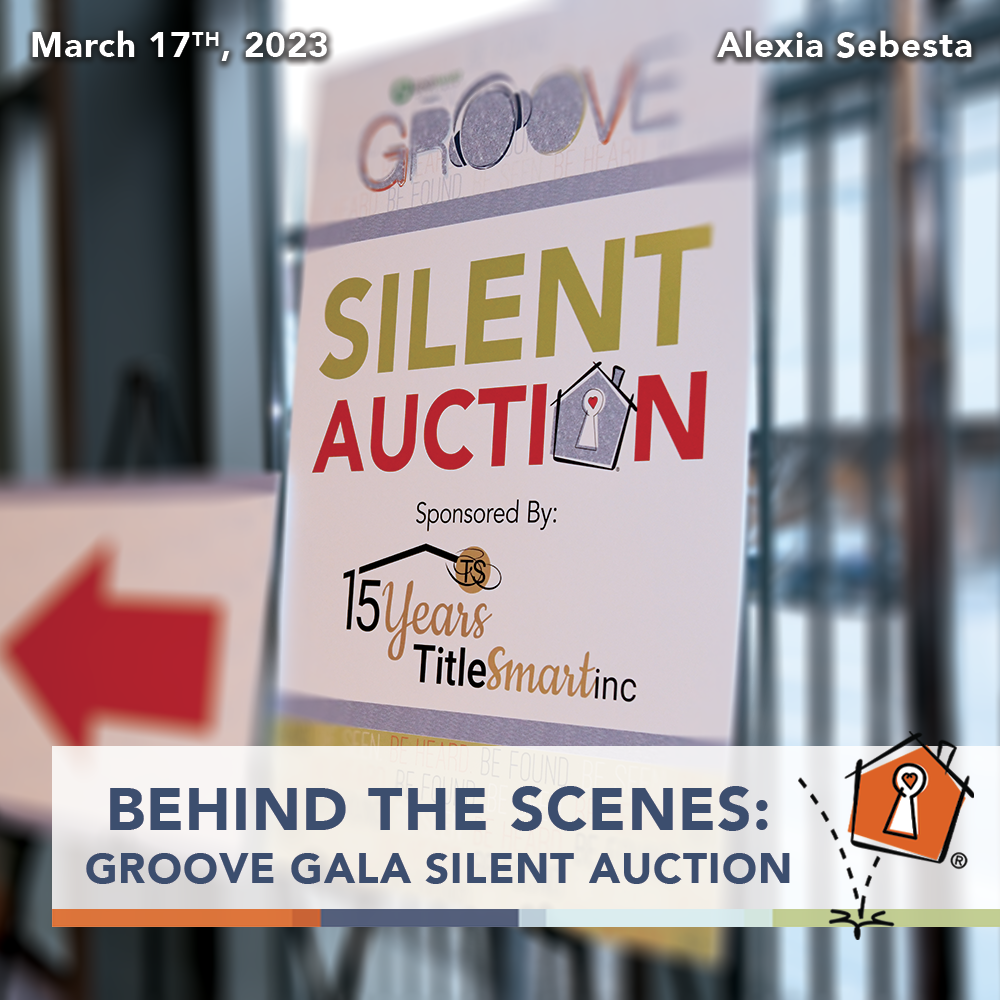 This is where Spare Key's Silent Auction comes into the mix.
Each year, our silent auction is a HUGE hit with attendees. But it takes a LOT of planning early on to make it a success.
Roughly six months before the Groove Gala we mail out letters or submit online applications to over 1,000 different restaurants, stores, sports teams, etc. asking if they would like to donate either goods, services, or gift certificates for the Groove Gala silent auction.
Then the fun begins!
In the following months after the letters have been mailed, our team then works on following up with these different businesses, providing them required 501(c)(3) non-profit documentation, and answering questions.
It is always so wonderful to make new connections with individuals and companies that haven't heard about Spare Key and to reconnect with partners we have worked with in the past! The generosity of the companies we meet is always so astounding. Even a donation that seems small to them makes such a large impact for us!
As we begin to receive donations or visit businesses to pick donations up from them directly it never ceases to amaze me how many unique and truly cool items we receive from companies wanting to support Spare Key. It is these donations that ensure the Groove Gala Silent Auction is an incredible success every single year.
We truly could not put on such an amazing silent auction if it weren't for all of these partners willing to donate! 
The silent auction items are then all posted to our online silent auction site which allows people to bid both online in the couple weeks leading up to the event, as well as in person on the night of the event! From an autographed Vikings football to Wheel Of Fortune taping VIP Passes to a Toro lawn mower, you're bound to find something that sparks your interest!
Come April, be sure to keep an eye out for the email from Spare Key with the link to our online Silent Auction so you can check out all the fantastic items we have this year and maybe even place a bid or two yourself even if you're not attending the Gala in person!

Alexia Sebesta
Chief Financial Officer