Each summer, Spare Key is incredibly fortunate to take part in several charity golf tournaments. They are always so much fun and a great way to raise funds AND awareness for our mission, allowing Spare Key to continue helping families "Bounce and Not Break" the rest of the year!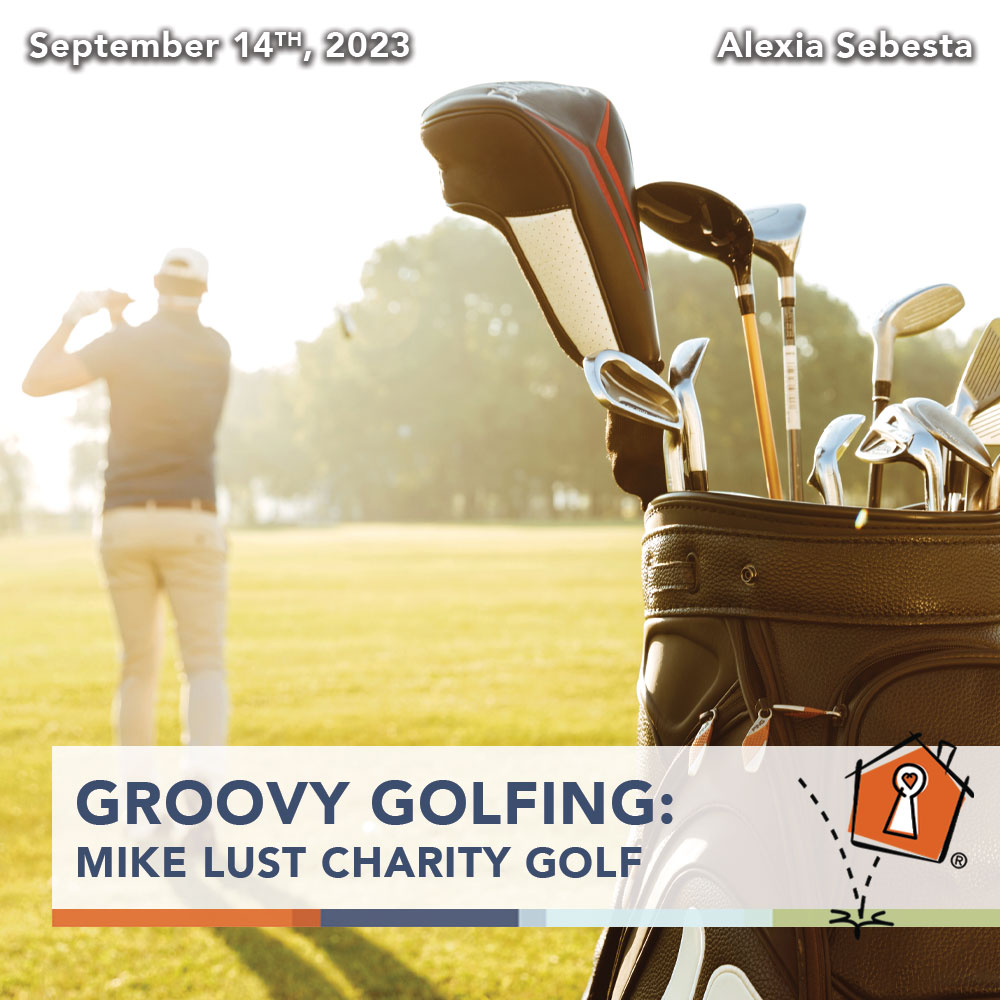 The final Minnesota golf tournament of the season that Spare Key participates in each year is the Annual Mike Lust Charity Golf Tournament presented by Network Title, Inc. and 2023 marks its 14th year!
This wonderful golf tournament is hosted by Lend Smart Mortgage in honor of Mike Lust, who was diagnosed with gall bladder cancer in 2007. Though Mike had to give up many of his favorite activities as his disease progressed, he was able to continue to playing golf with his friends even through most of his last summer. Lend Smart Mortgage hosts this charity golf tournament each year in Mike's memory, and generously donates the proceeds each year to Spare Key and the many families experiencing medical crisis that we serve.
We are also fortunate to have the same presenting sponsor, Network Title, Inc, back again this year!
The team at Network Title, Inc Is SO incredibly generous at this tournament! From sponsoring, to playing in the scramble, to planning fun activities at their hole, their dedication to the success of the day is apparent every single year!
The Mike Lust Charity Golf Tournament is a great opportunity to get away from the office for a day, get out on the green, celebrate Mike, AND support Spare Key. Plus, each year this tournament has a theme that participants go ALL OUT in dressing up for! This year is Woodstock which means the tournament will be decked out in tie-die décor and hippie themed games. And as a bonus, golfers that wear their grooviest gear can participate in a costume contest the day of the tournament!
The day of the tournament will bring other surprises as well! With new games and the return of some fan favorites! There will be a silent auction with a variety of items you won't want to miss as well as the Ultimate Golf Raffle!
The Ultimate Golf Raffle is a chance to win a trip for 2 to golf at the famous Pebble Beach, Spyglass Hill, and Spanish Bay courses! The trip includes a 3-night stay and a $600.00 airfare credit!
New this year is a CASH option! So if you're not into golf, you can still participate in the raffle and if you win, you can choose to receive $3,000 cash instead of the trip! AND on top of that there will be a SECOND drawing for a Blackstone and accessories!
Tickets for this raffle are $60 -OR- you can purchase 2 tickets for $95! To purchase your tickets, please contact me (Alexia) at alexia@sparekey.org or at (651) 829-2537. Only check or debt cards are accepted.
If you're not up for golfing but would still like to help make this event a success, we are still in need of volunteers as well! From loading up the carts in the morning with water and swag bags to setting up and running games at different holes throughout the course, if you have time to stop by, we'll have something for you to do!
If you are interested in learning more about this tournament to sponsor, volunteer, or to get it on your calendar for next year please visit: https://birdease.com/mikelust2023.
We look forward to seeing you!

Alexia Sebesta
Chief Financial Officer