Spare Key is a small but VERY mighty team of four staff members.
Yes, you read that right… FOUR team members! Then you look at the events we host or help with each year… the Groove Gala with 800 attendees… charity golf tournaments that sell out every year, and SO many more ways we spread our mission each and every year. You may be asking yourself… how is that possible with only four people?!
The answer is… it's not.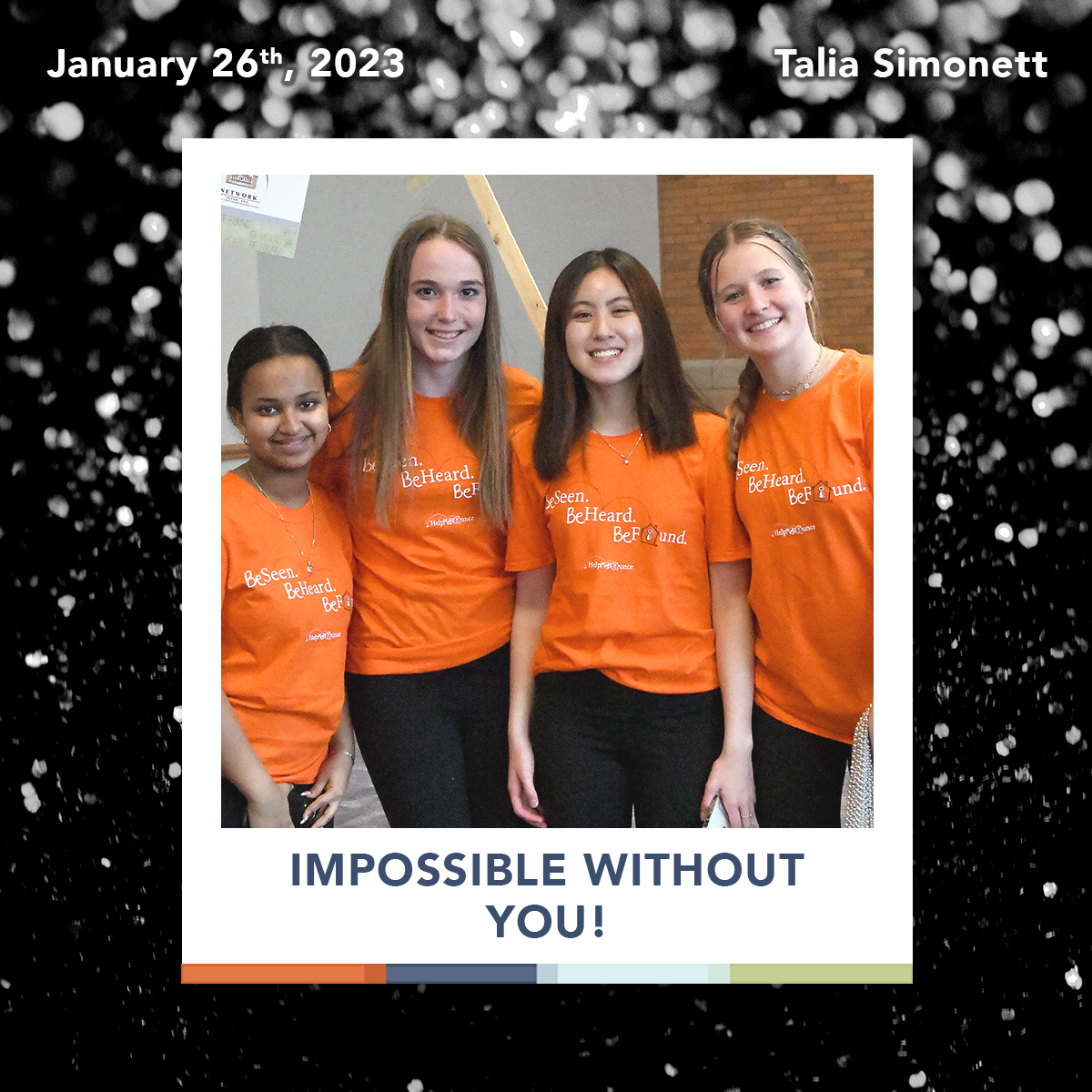 Spare Key would not be able to do what we do without the support and dedication of our volunteers at each of our events. The event that this holds MOST true is Spare Key's Annual Groove Gala we host every spring, welcoming 800 attendees for one night of fun and games and raising money to help more families facing real hardship pay real bills in real time.
My most important role at last year's Groove Gala was coordinating volunteer schedules and training them on their roles for the night! Last year we welcomed over 100 volunteers who dedicated their time to supporting the Spare Key team with set up, registration, running games, greeting guests, silent auction, live auction, tear down, and SO MUCH more!
This would be IMPOSSIBLE with just four people.
It's hard to explain our team's overwhelming gratitude for these volunteers that show up every year. The level of generosity these individuals have for donating their time to support something they are passionate about is incredible. These volunteers ensure Spare Key can continue our mission of helping families facing a medical crisis, "Bounce and Not Break."
In the past, the Spare Key staff and volunteers have started set up Friday morning before the gala all the way up until the doors open to welcome guests on Saturday at 5 pm.
This year… all of that changes!
Due to another scheduled event happening the Friday night before the gala, we will be limited to the amount of setup we can do that night. This means the majority of setup for the silent auction, games, and dinner must be done on Saturday before the gala kicks off! This means less time for setting up. And it means…
This year, now more than ever, our volunteers will be crucial to the success of Spare Key's 2023 Groove Gala presented by Network Title, Inc! The Groove Gala is on Saturday, April 22nd, 2023, at The Renaissance Minneapolis Hotel, The Depot! We are looking for volunteers interested in volunteering Friday and Saturday to assist with set-up and to help our team during the Groove Gala event!
If you are looking for new ways to support families within your own community, I highly suggest volunteering at the Groove Gala to discover what Spare Key is all about! We would LOVE to see you there!
To learn more about what volunteering at the Groove Gala entails, click this link to see time slots when Spare Key needs help!
Talia Simonett
Director of Events and Corporate Relations