Introducing Spare Key's Help Me Bounce Blog
Spare Key has officially launched our newest tool to keep families and donors informed on how we're working hard to create greater impact, enhance our program mission and share family stories: The Help Me Bounce Blog!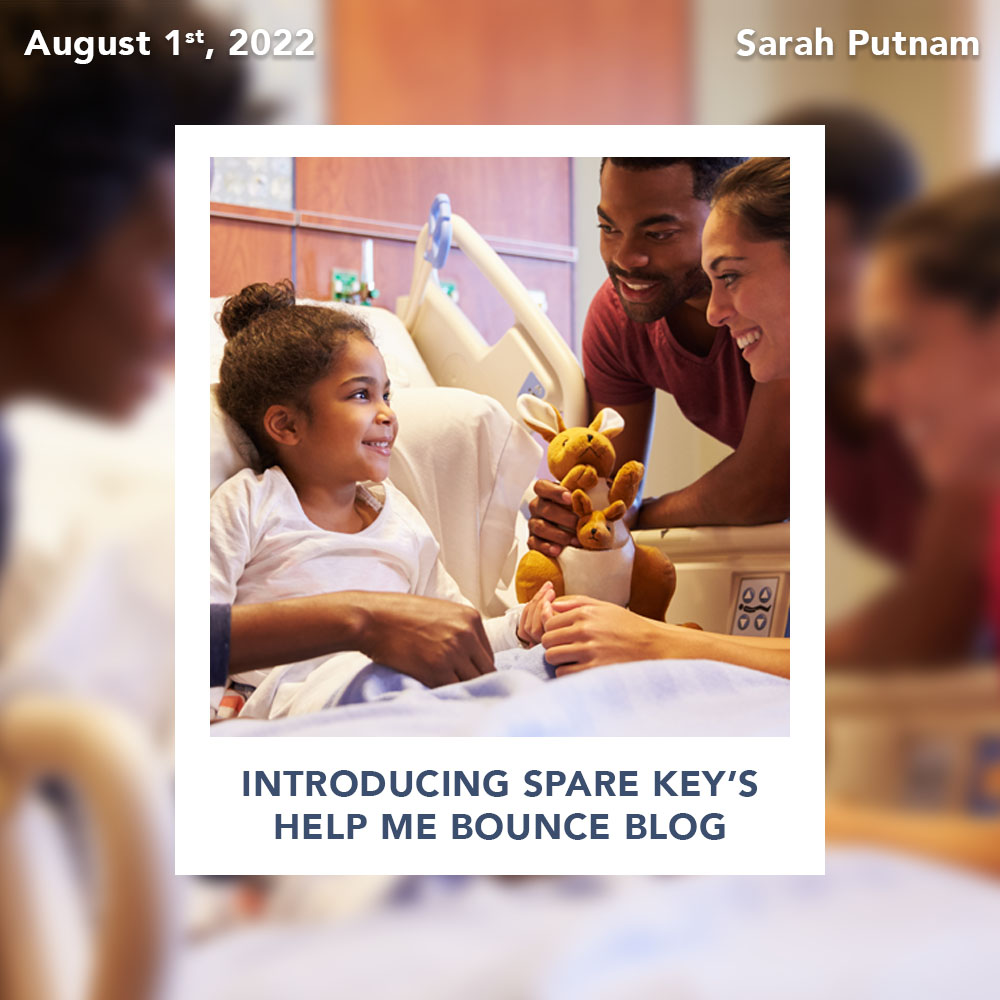 Since our founding in 1997, Spare Key strives to stay ahead of community trends and enhancements to fuel our mission of helping more families facing real hardship pay real bills in real time.
From planning "crazy" adventures like taking a homemade raft down the Mississippi River…
To themed galas where we dress up in NEON…
To creating the nation's first Donor Directed Giving Platform: Help Me Bounce. The platform where Spare Key doesn't take a cut of ANY donations collected for families in medical crisis.
Spare Key continually looks for ways to expand our reach from helping thousands of families to helping hundreds of thousands of families across the nation.
Our mission is to help families facing unimaginable medical crises "Be Seen. Be Heard. Be Found"
Be Seen by donors across the nation.
Be Heard by providing families a platform to share their story and ask for support.
Be Found by individuals that want to help the families avoid adding a financial crisis to the medical crisis they're already facing.
The launch of our Help Me Bounce Blog gives us another tool to help more families.
We will provide resources to assist more families through the application process.
We will provide information to ensure medical professionals are aware and comfortable with spreading the word about Help Me Bounce.
We will keep our followers up to date with news that affects them in the non-profit community.
We will keep donors informed and aware of the immeasurable impact their donated dollars have on families facing the unimaginable.
We look forward to the months ahead of providing you valuable content and insights!
So if you aren't already getting Spare Key emails, make sure to sign up below to stay up to date on new published blogs!
Share
Tweet
Share
Email