Last week, on Sunday, December 11th, Spare Key hosted my favorite event of the year: Cookies with Santa!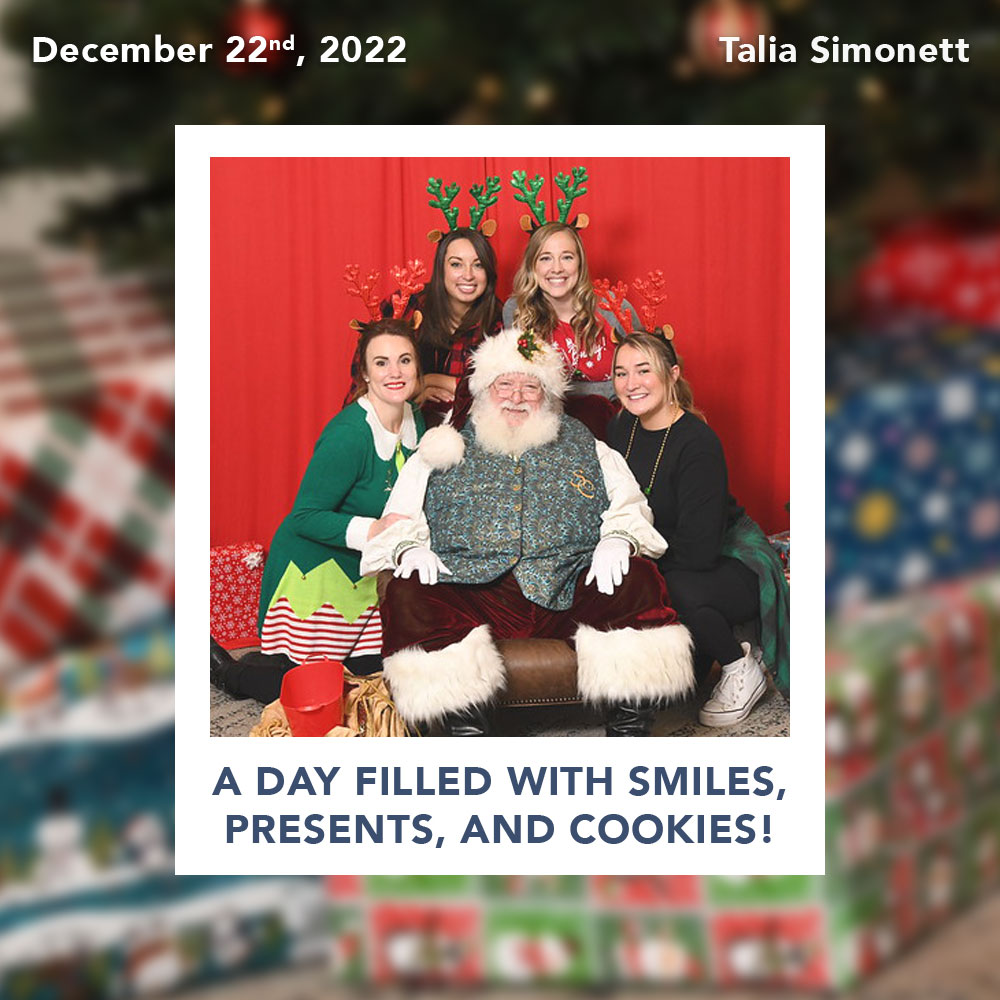 Spare Key has hosted our annual Cookies with Santa event since 2006 and each year gets better than the last! We were especially excited to welcome families back this year to stick around and watch holiday movies while enjoying cookies and crafts!
What is Cookies with Santa you ask?
Every December, Spare Key welcomes families from all around the Twin Cities to come out and enjoy a day celebrating the holiday season! Every child that attends gets a photo with Santa AND a gift to bring home. It's SUCH an amazing day filled with children in awe over Santa and with HUGE smiles on their faces while they pick out their favorite gift to take home.
This year, we welcomed about 200 people for Cookies with Santa at Hiway Credit Union!
The day was filled with families and children taking their photos with Santa courtesy of the wonderful Amy Rondeau Photography and Santa Gary, who both generously donated their time throughout the day! At the same time, we indulged in delicious cookies and desserts, created festive ornaments, and enjoyed the movie "Elf"!
100% of the toys given to children during our Cookies with Santa event are donated by incredibly generous partners of Spare Key!!
This event would not be possible without these incredible partners! The Minnesota Mortgage Association and Newrez hosted and sponsored "Toys to the Max," encouraging companies to collect toys throughout the day on November 17th to celebrate Minnesota's own day of giving: "Give to the Max Day"! The toys collected were split between Spare Key and Toys for Joy! Lend Smart Mortgage collected over 130 toys that day, and we're still in awe over the generosity of everyone that participated.
Then, Title Smart Inc. also generously hosted their own toy drive throughout the month leading up to this event to collect EVEN MORE amazing gifts for children in our community.
A very special thank you to Hiway Credit Union, who not only hosted their own toy drive but also provided us with a beautiful location where we hosted Cookies with Santa once again this year!
THANK YOU to all our partners and participants who generously donated toys to this year's Cookies with Santa event. Because of YOU, every child left with a toy and a smile on their face.
For many families, Cookies with Santa is one of their favorite holiday traditions. It is always such a joy to see families come back from previous years. But that being said, it's just as exciting to see SO many new faces each year participating in the fun!
 The Cookies with Santa event holds a very special place in Spare Key's heart.
The holiday season can be challenging for many people, especially those facing a medical crisis. Cookies with Santa is a way for Spare Key and our generous partners to give back to our community and add a sprinkle of joy to those who may need it this time of year! The smiles and laughter shared between families during this day are unmatched.
Cheers to another wonderful year celebrating the holiday season together; I can't wait to see you again next year!

Talia Simonett
Director of Events and Corporate Relations