When one chapter ends, another begins, which couldn't be more true for the Spare Key Team. Looking back on the success and excitement of our 2023 Groove Gala, I can barely express how excited I am for everything coming up this summer. So I wanted to spend some time today on the Help Me Bounce Blog to share a snapshot of Spare Key's summer with each and every one of you!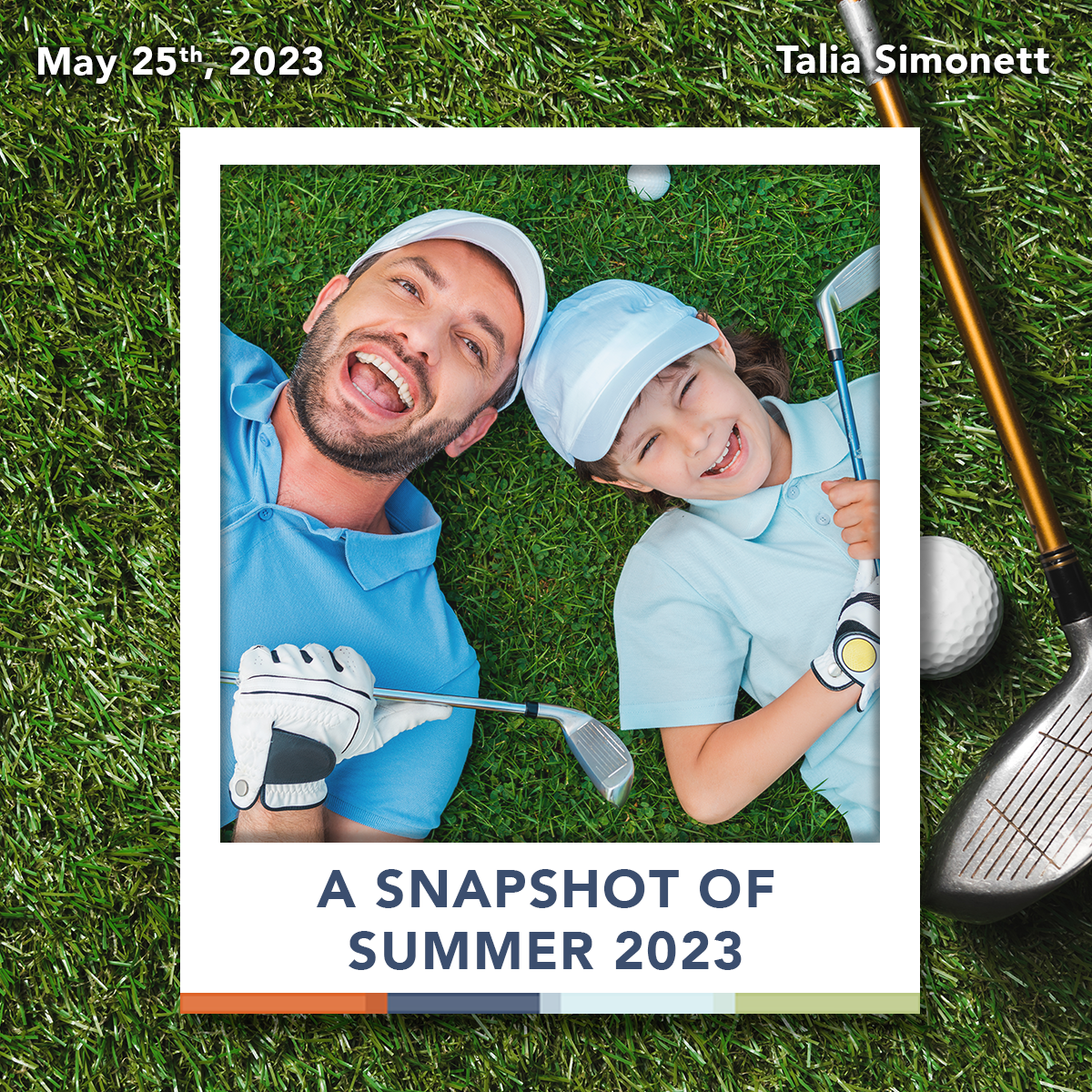 To kick off the fun in true Spare Key fashion, in a couple of weeks, we have been invited to The Servion Group's partner golf tournament. Spare Key has been chosen as The Servion Group's "Charity of Choice" for the SECOND year in a row. On June 6th, we will partner with this incredible organization at the Bunker Hills Golf Club in Coon Rapids, MN, where they will host their annual Servion Golf Tournament! The day will be filled with sunshine (fingers crossed), golf, games, dinner, and more!
For the second year in a row, The Servion Group has hit the ground running in its effort to support Spare Key. By raising funds for families throughout the year and employees volunteering at the Groove Galas, to choosing us as the beneficiary of their golf tournament- we are beyond grateful. Reflecting on last year's tournament, it was an amazing opportunity to gather together and spread our mission and I can't wait to do it again!
But wait, that's not all for June!
60 Miles for 60 Years
On Monday, June 12th, Spare Key is helping celebrate our past Executive Director's 60th birthday! That's right, Erich Mische is turning SIXTY years old! To celebrate, he will be walking SIXTY miles to raise funds for the two charities near and dear to his heart; Minnesota Alliance With Youth and Spare Key! All donations will be split between the two non-profits at the end of the day.  YOU can join in on the birthday celebration by joining Erich and walking for 30 minutes with him as he embarks on his journey at the Xcel Energy Center.
15th Annual Loop Charity Golf Tournament
Next up, in July, we are keeping the summer of golf going strong with a fan favorite: The 15th Annual Loop Charity Tournament benefiting Spare Key. Every year this sold-out tournament welcomes players to come and enjoy a round of golf hosted by the Rocket Restaurant Group. With sponsors and vendors at every hole, delicious food, and legendary raffle items, this tournament is guaranteed to be a great time. This year's tournament will take place on Monday, July 31st, at the Fox Hollow Golf Club located at 4780 Palmgren Ln NE, St. Michael, MN, 55376. This tournament sells out FAST, so don't wait and sign-up today!
14th Annual Mike Lust Charity Golf Tournament
Finally, last but certainly not least, Lend Smart Mortgage is once again hosting the Mike Lust Charity Golf Tournament presented by Network Title, Inc in September! This event sells out FAST and there are only a few foursomes left so sign up NOW to join in on the 14th Annual Mike Lust Charity Golf Tournament at the Wilds and get ready for a groovy day of golf with this year's Woodstock theme!
To learn more about golfing, volunteering, AND sponsoring, head to the event page here: https://birdease.com/23761
We are beyond thankful for our incredible partners and supporters who have welcomed us to be a part of their summer festivities. We are SO excited and cannot wait to continue to spread the mission of Spare Key with all of you at our summer events!
Can't wait to see you there!

Talia Simonett
Director of Events and Corporate Relations