Working for a non-profit with a small team can have its challenges. Some days are more rewarding than others. But, every time I'm tired or frustrated or maybe a little bit overwhelmed, I am reminded of the incredible impact we have on so many families who just needed a little extra support.  
And every single day, I am impressed by the compassion of past families that Spare Key has helped.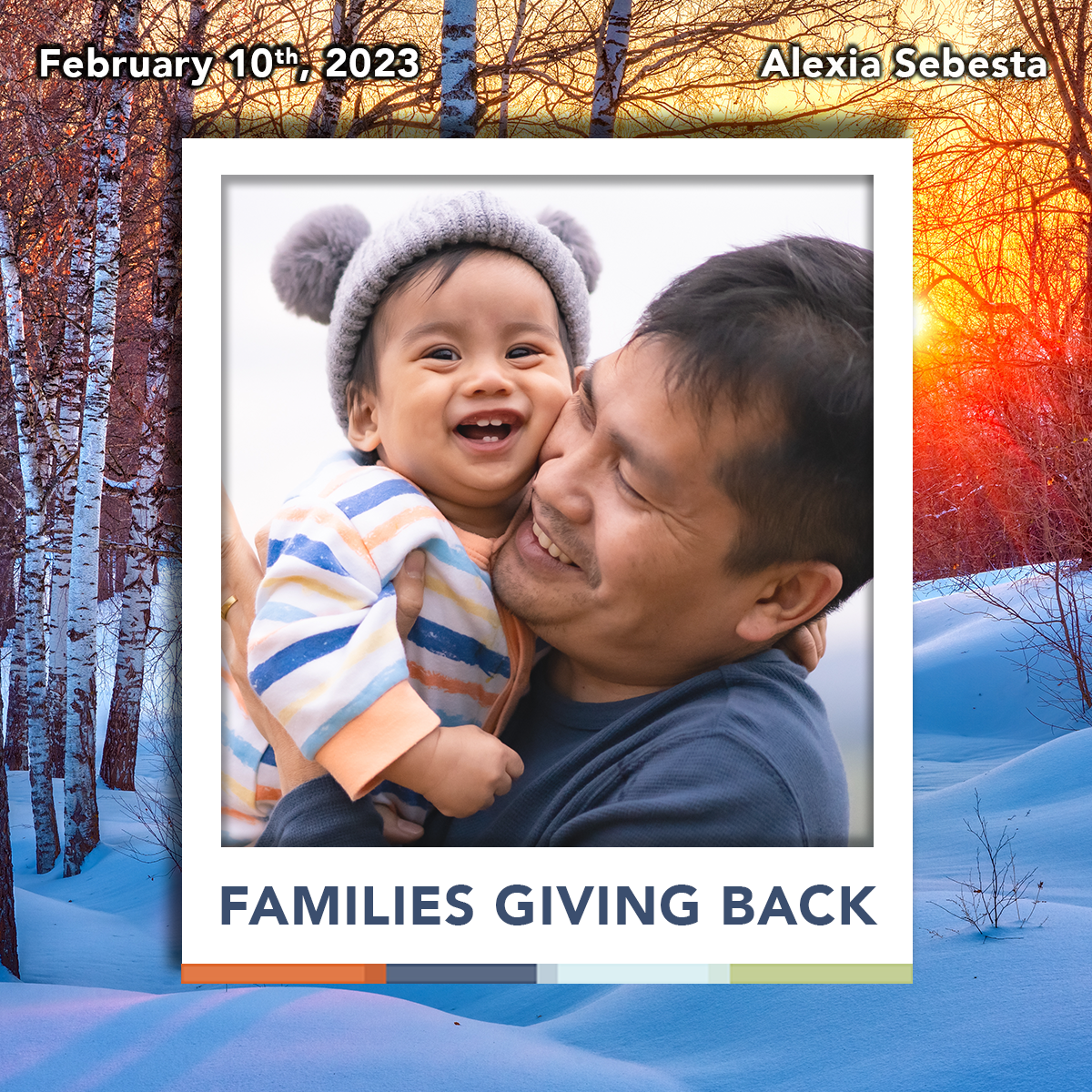 One of the most amazing things I have witnessed during my time with Spare Key is this compassion. It's families giving back. Families that give back when they are in the midst of their own medical crises. And families that continue to give back years after they've received assistance from Spare Key.
Throughout my time at Spare Key, I have opened the mail and found countless inspiring messages from past families.
It may be greeting cards over the holidays or handmade drawings from children we've served. We get photos from families who had a baby born prematurely 10+ years ago who are now thriving. I am always quick to share these with the team as we all love being able to watch the families we have helped continue to grow throughout the years.
Then, I think about ALL the other ways past families give back. Every year we host and help run multiple events to help raise funds and awareness for Spare Key's mission: from golf tournaments to the Groove Gala! Being a small team, we often need as much help as we can get to ensure the events are successful and run smoothly!
Having past or present Spare Key families who are willing to volunteer their time makes a huge impact at these events.
Just look at the Groove Gala alone! Spare Key welcomes 800+ guests to this annual gala each year. This would NOT be possible for a small team of four without our volunteers. Past families that donate their time make it possible for us to continue helping families experiencing hardships similar to the ones they themselves experienced.
In addition to volunteering, we also often see past or present families in attendance at events throughout the year! This is yet another wonderful way for our team sees the impact we've made. And for these families to show their support for our continued mission of helping families like theirs.
We even have past Spare Key families that come back years later to donate. These families share inspiring messages about how much Spare Key's support meant to them while facing the unimaginable. And how they want to "pay it forward" now that they are past their medical crisis.
No matter the method, I will never cease to be amazed at the kindness these families show by continuing to support Spare Key, an organization who was able to help them in their time of need.

Alexia Sebesta
Chief Financial Officer