The Loop Golf Tournament
Here at Spare Key, we are extremely grateful to have so many wonderful partners who host events that benefit our nonprofit year after year! One of those exciting events that's happening in less than two weeks is The Loop's 15th Annual Charity Golf Tournament! This tournament sells out EVERY year and is guaranteed to be a fantastic day in the sun! We'll be returning this year to Fox Hollow Golf Course in St. Michael, Minnesota on Monday, July 31st.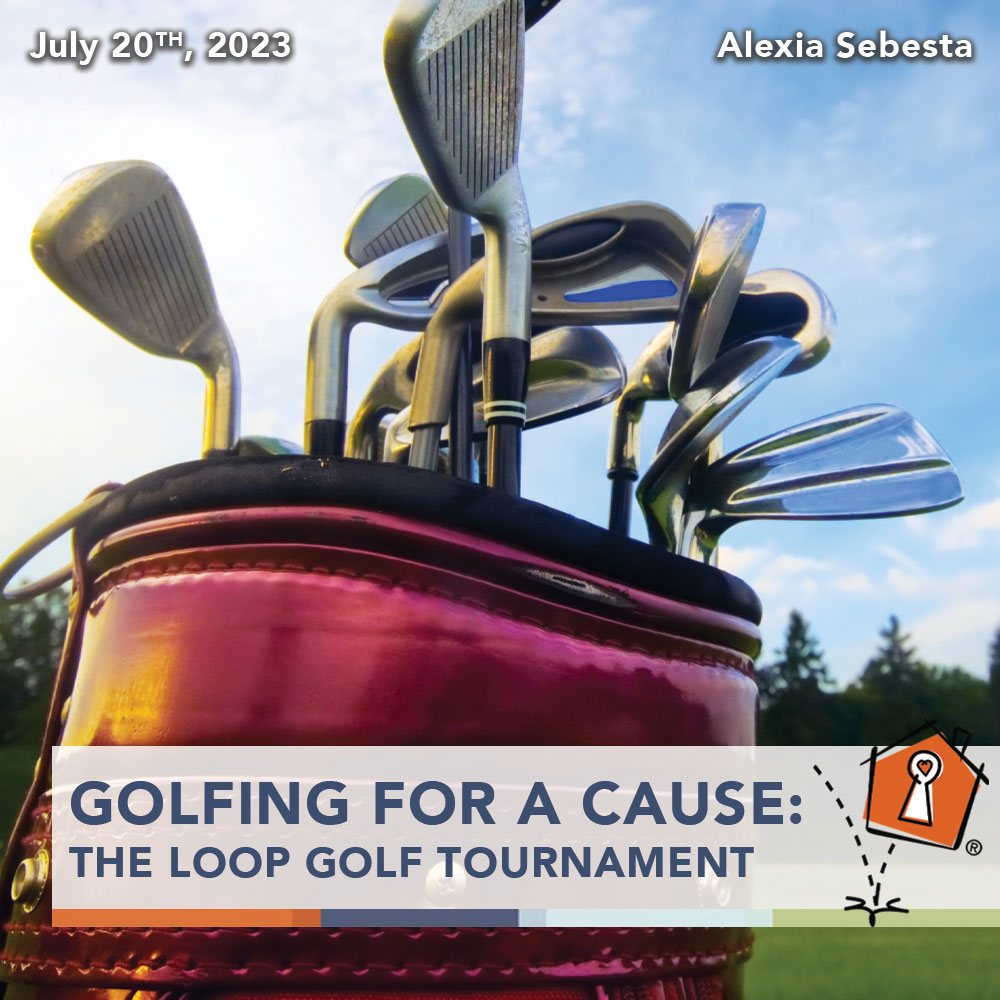 Each year, Rocket Restaurant Group - owners of the Loop Minneapolis, The Loop West End, Five West Restaurant, and Smoak BBQ - hosts this tournament as a fun and interactive way to give back locally. Spare Key could not be more thrilled to be returning once again as the benefitting charity.
Each year The Loop and Spare Key team up to make this golf tournament one to remember! We spend hours planning out every detail to ensure attendees are entertained at all 18 holes throughout the day!
Throughout the course, every hole is manned by energetic volunteers that want to ensure golfers have a great time! You may see Loop employees, vendors, and of course the Spare Key staff staffing all 18 holes! Each hole is stocked with games, food, or drinks giving golfers the opportunity to sample a wide variety of goodies offered at the restaurants. U.S. Foods even sets up TWO holes with delicious food and snacks for golfers, some of which is cooked right there on the green!
But the day is filled with MORE than just golf, food, and drinks! One of my favorite parts of the day is the RAFFLE! This tournament's raffle is NOT one to be missed – it's always packed with fun swag provided by The Loop's amazing vendors such as 612 Brew, Castle Danger Brewery, and Leinenkugel's. Things like yeti coolers, golf bags, and neon signs are sure to catch the eye and make everyone want a piece of the raffle action!
As an added bonus, this year for the first time ever, Spare Key will be bringing our Plinko Board, built by our very own Talia Simonett! For those of you who missed it, Talia built our one of a kind Spare Key Plinko Board for this year's Groove Gala. It was QUITE the feat getting this planned, cut, and assembled. Check out her blog to read how it came together:  https://www.helpmebounce.org/blog/it-takes-a-village
With so much happening throughout the day, there is never a dull moment at the Loop's Charity Golf Tournament! Everyone always has a great time, and each year, we are honored and delighted at the participation and generosity of golfers throughout the day.
If you are interested in helping make this tournament a success and would like to volunteer please email Talia Simonett at talia@sparekey.org, we can always use more helping hands!
We can't wait to see you there!

Alexia Sebesta
Chief Financial Officer