No parent should have to face a child in the hospital with no answers as to why their child keeps getting sicker and sicker.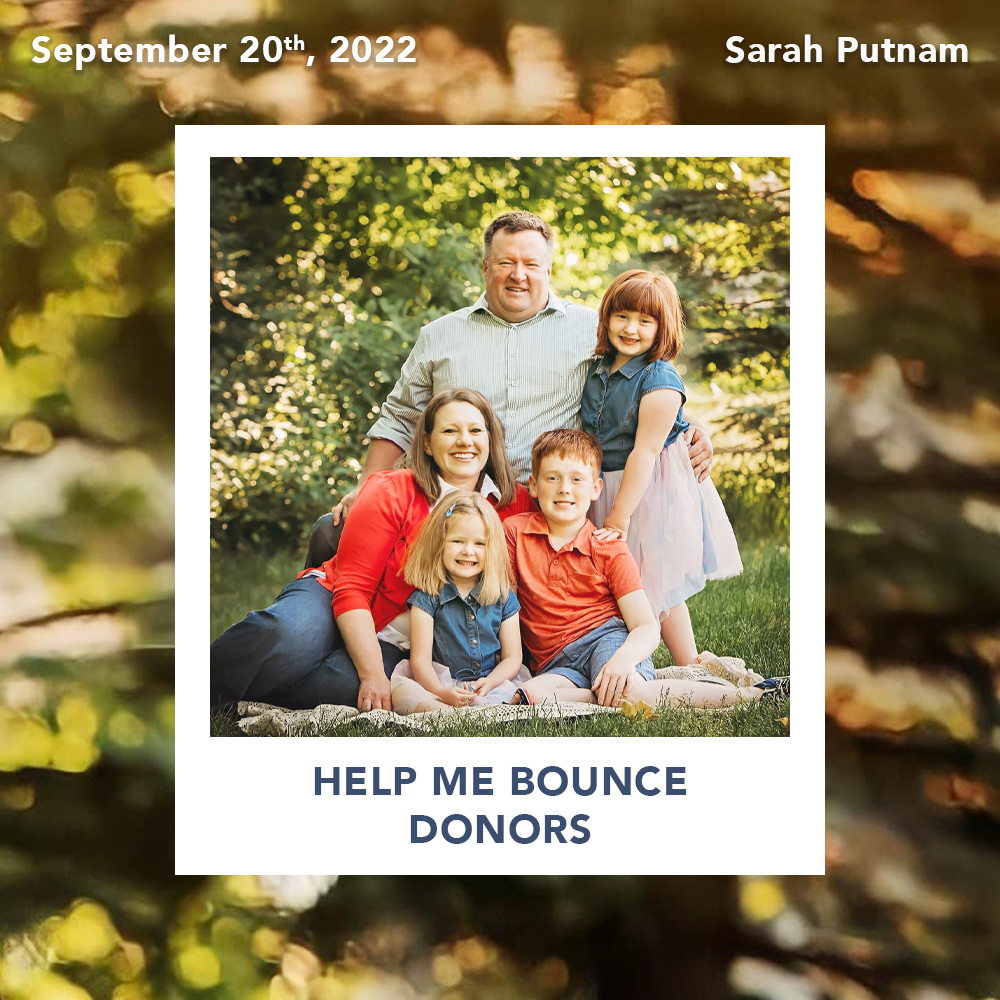 Yet families throughout the United States face these types of scenarios each day.
Accidents happen.
Illnesses are diagnosed.
And each day, these families have to find the strength, hope, and support all around them so they can concentrate on their loved one's recovery.
This is why donors are SO incredibly important to Spare Key and the families on our Help Me Bounce platform.
Earlier this year, as I met with families that shared their journey on Help Me Bounce, the same reflections and memories came up time and time again.
Facing a medical crisis is unbelievably expensive. But as Katie Peterson, the mom to Naomi, a beautiful little red head who received assistance on Help Me Bounce, explained, "We didn't know what our insurance was going to cover… we didn't know how much we were going to owe… but there was nothing we were going to do differently."
Again, this is why donors are SO incredibly vital.
Help Me Bounce gives families a way to share their story with donors across the nation. It also gives families an outlet to let their own network know HOW they can help. People are so incredibly kind and generous and WANT to help. But it can be overwhelming for families to tell everyone what they can do and how they can help. The Peterson Family explained how Help Me Bounce took the pressure away from them as to telling people what to do. They had one central location where people could read Naomi's story and help if they wanted while Seth and Katie could concentrate on their little girl.
The Peterson Family raised almost DOUBLE their funding goal on Help Me Bounce. They were able to raise close to 6 months of their mortgage while they focused all their time and attention on Naomi.
This is why donors are SO incredibly essential.
New families join Help Me Bounce each and every day. They are facing car accidents, cancer diagnoses, premature birth, and so many other medical crises. Yet Help Me Bounce gives them a resource to share what they're facing and ask for help. Help Me Bounce uses the power of crowdfunding to connect these families with donors that want to help. Donors that want to alleviate the financial stress that follows a medical crisis. Donors that want to help families avoid adding a financial crisis to their lives by helping pay their bills.
The support and generosity that we see each and every day from donors on Help Me Bounce is inspiring.
This is why donors are SO incredibly invaluable.
Watch the Peterson Family's story to hear first-hand how important Help Me Bounce donors were to their family when Naomi was sick. Their story reminds us again of the power of a platform that gives 100% of the funds raised directly to the families that the donors choose.

Sarah Putnam
Chief Marketing Officer