A medical crisis can happen to anyone at any time. No one chooses to face an unimaginable diagnosis. And as much as we try to prepare and save and plan, it's far too easy to fall behind when facing this type of hardship. That is why our mission has always been to help provide families with financial support, so they can focus on the care and recovery of their loved ones when faced with a medical crisis.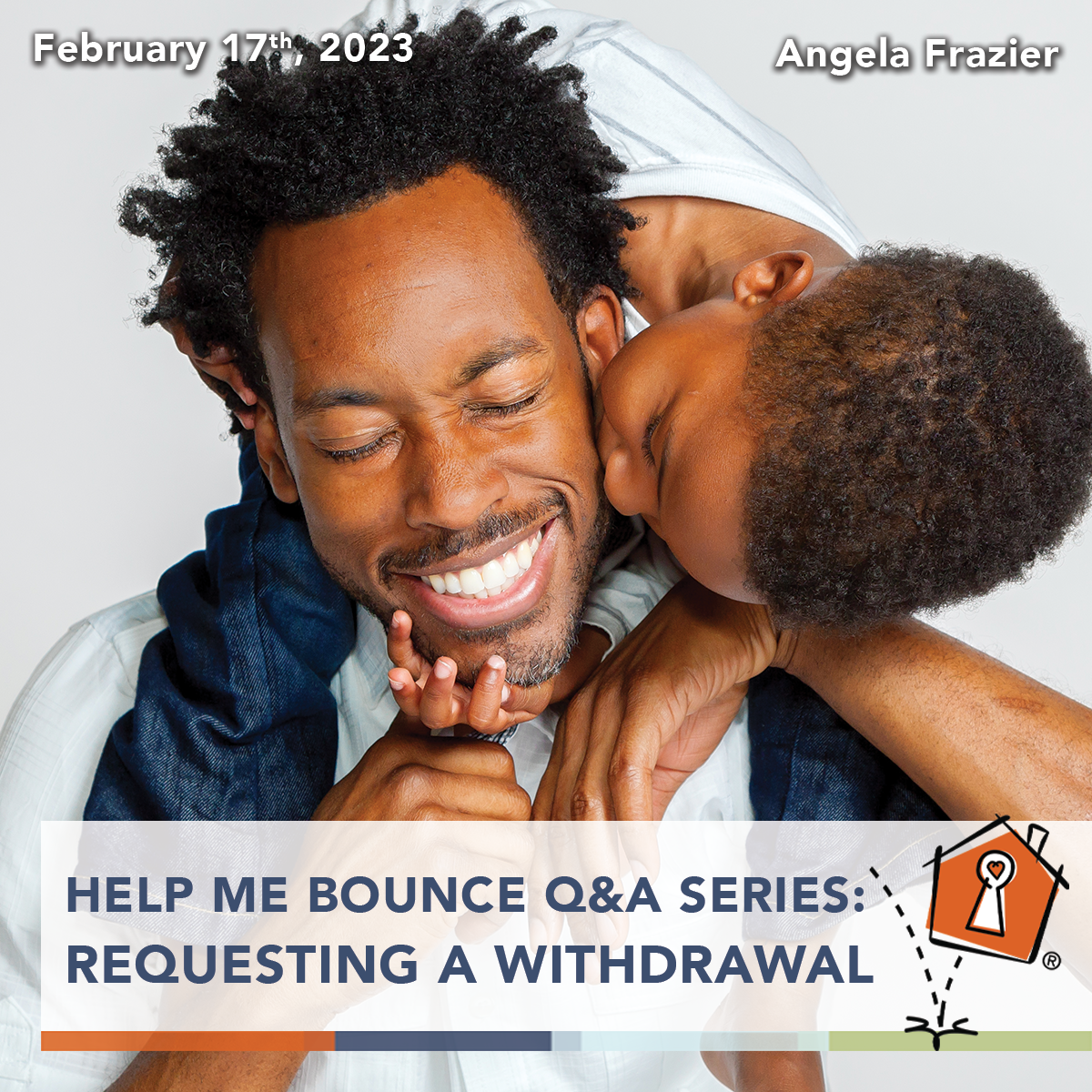 When facing a sudden diagnosis or injury, bills pile up fast. Your normal monthly expenses don't stop but new medical bills are added on, and the costs associated with your crises quickly become unmanageable. There isn't a way to pause this reality while you concentrate on the recovery of your loved on.
This is why Spare Key's platform, Help Me Bounce, is so incredibly important for the families we serve. It provides a place where donors can ease the financial burden of families who need it most.
We understand that families on our platform are already facing SO much. They are dealing with stress, mounting bills, and taking care of their loved one. That is why I am here! My job as the Help Me Bounce Program Coordinator is to take the stress of applying and managing campaigns off the shoulders of the families by assisting anyway I can.
Back in November, I wrote about funding goals and their function within Help Me Bounce. Then most recently, I dedicated a Q&A Series around "Making a Donation". It only makes sense for this installment of the Q & A Series to be dedicated to the question that follows a family receiving a donation: "Now what do I do?"
So, if you received a notification that a donation was made towards your funding goal, but aren't sure what to do next, this article is for you! It's time to send the raised funds to PAY YOUR BILLS!
How to Request Withdrawal of Funds
Log in to your Help Me Bounce Campaign. *You should see your username displayed in the top right corner.
In the upper right-hand corner of your campaign, select the 'FUNDS' tab.
This brings you to your Funding Goal Overview. This page will list all your funding goals and tell you which of these goals have balances available for withdrawal. Select the 'Withdraw Funds' button below the funding goal you are requesting we send payment.
You will then see a pop-up window to enter additional information needed to process your withdrawal. This is where you will enter the information listed on your most recent invoice or billing statement in the following fields:

Withdrawal Amount - enter the dollar amount you wish to send to the service provider.
Account number - enter your account number. *Please contact the provider if the account number is not listed.
Servicer Address & Phone - enter the contact information as shown on the invoice or statement.

Click on 'Select a file' to upload your most recent invoice or billing statement from the servicer. *For this step you need a downloaded copy of the invoice or billing statement on the device you are using to process the withdrawal request.  
Once you select the file, click the "Upload' button.
Select "Withdraw" to submit your request.
Once you submit your request, Spare Key will review the information and verify the uploaded documents. You will receive a confirmation notification upon approval. Payment is then sent via USPS, within 1-3 business days of receiving the confirmation. Payments are processed as a paper check and sent with a letter, indicating your account information. *Depending on the traffic of the USPS system, please allow up to two (2) weeks for the payment to arrive.
How soon can I access donated funds?
All donated funds are available for immediate withdrawal.
Can I change the information entered for my bills?
Yes. Log into your account, go to your dashboard and select 'Edit' next to the funding goal you want to change. To add a provider/servicer, within the 'Name of Servicer' field, place a comma in between each provider (ex: Bell Hospital, Dunn Orthotics). You can also send a request with any edits needed to: support@helpmebounce.org
What if I live with a friend of family member and pay them directly for my portion of the bills?
Per our program guidelines, Spare Key cannot pay an individual person(s). If you are renting from an individual, you must provide Spare Key with a signed Rental Agreement or lease that states the terms of the rental agreement.
Can I move donated funds to a different funding goal?
No. Help Me Bounce gives donors the power to choose where to apply their donations. Spare Key guarantees their donation goes towards the funding goal of their choosing. Therefore, when funds come in from individual donors, we cannot transfer those donations to a different funding goal.
What happens to any remaining funds if my campaign expires?
Every campaign stays active for a six-month period. At the end of six months, you have the option to renew your campaign for an additional six-month period or let your campaign expire. Either way, the funds you raised are still available for you to withdraw at any time.
Thank you for following along the withdrawal funds process! If you have any additional questions or need additional support, please email support@helpmebounce.org! As always, we are so incredibly grateful to all the donors who make it possible for Spare Key to help families pay their bills. YOU help families "Bounce and Not Break" every single day!

Angela Frazier
Help Me Bounce Program Coordinator