Each Spare Key staff member plays a key role in achieving our mission: To give as many families as possible access to a network that provides relief of the financial stress that follows a medical crisis. We help families "Bounce and Not Break" through our Help Me Bounce platform, harnessing the power of crowdfunding to connect thousands of families directly to donors. As the Help Me Bounce Coordinator, my job is to give everyone the knowledge and confidence to maximize the success of each campaign.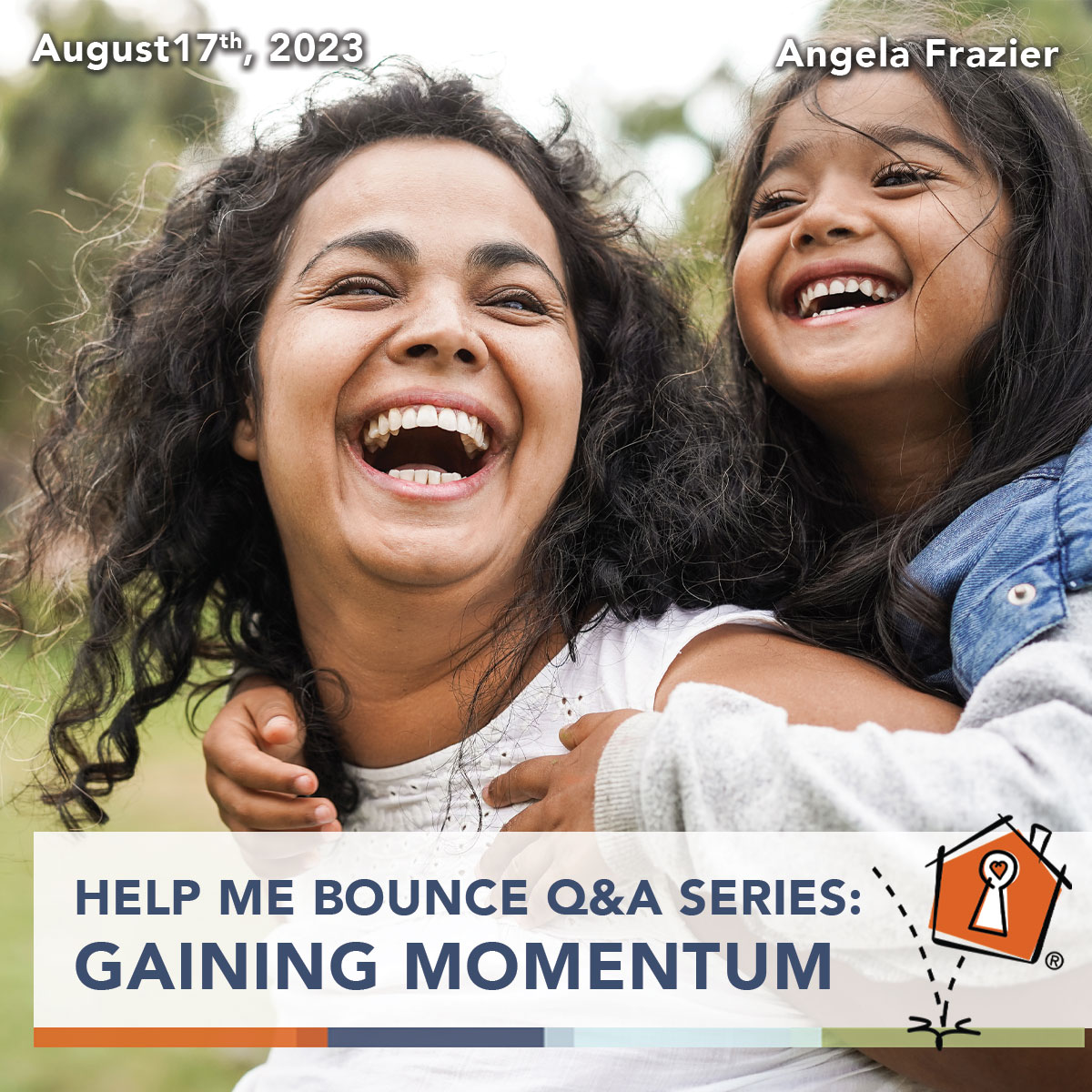 I knew when Spare Key launched our Help Me Bounce Blog, I wanted to use this space to further our mission. Each month, I take the knowledge I have gained through working with the families, donors, and visitors on our platform, and share it with all of you. This is a valuable resource for anyone that wants to learn more about Spare Key and our Help Me Bounce program, and it's incredibly valuable for families as well. They can reference my Q&A series for additional clarification around applying for aid and sharing their stories with donors on Help Me Bounce.
Often, I get questions about how Help Me Bounce is funded, and what makes us different from other non-profit platforms. Today I wanted to take time to give readers a sense of who we are, why donors choose Spare Key, and provide insight on what makes campaigns successful.
Although we cannot predict where individuals will donate when they visit Help Me Bounce, we can give you advice on steps to take to gain and maintain momentum throughout their journey with Spare Key. The meaning of momentum is keeping a constant rate of speed over time. Let me share with you, how to keep your cause at the forefront of our audience and your own network through this installment of Help Me Bounce Q&A Series: Gaining Momentum.
Q: How does the Help Me Bounce platform differ from other donation campaigning sites?
A: Donors trust our program and appreciate the transparency we offer through our platform. There are three main components we believe makes Spare Key stand out as nonprofit:
Spare Key requires a licensed medical professional to verify families on Help Me Bounce to ensure they are indeed facing a medical crisis. Read more about that process here: Help Me Bounce Q&A-Medical Professional Verification.
Our Help Me Bounce platform requires families to enter funding goals, where they must enter the provider or servicer for each bill they are requesting assistance with. This allows donors the ability to choose where they want their donation to be allocated. Spare Key then pays out donations directly to servicers. This gives donors the confidence and transparency that their donations are going exactly where intended. Read about funding goals here: Help Me Bounce Q&A-Funding Goals
100% of proceeds donated to the families on Help Me Bounce goes directly towards their bills. We do not take a cut of the donations collected through the platform. Spare Key even covers any fees that aren't covered by the donors. Read about donating on Help Me Bounce here: Help Me Bounce Q&A-Making A Donation
Q: How can I attract visitors on Help Me Bounce?
A: Through your profile story. Remember why visitors are on the site to begin with: to assist families that need their help. Share details of your struggles and allow the audience to connect with you by sharing how their contribution will help your family. The key is connecting with the visitors and keeping them engaged. Use your story to reach out to your community and give them insight into your medical journey. Read more tips here: Help Me Bounce Q&A Series-Writing your story
Q: Does Help Me Bounce ONLY use crowdfunding or does funding come from other sources?
A: Our donations come from all over; this includes individuals, sponsoring companies, grants, and foundations. This allows anyone (private parties or foundations) to donate directly to families that need it most. Spare Key applies for grants to assist families on the platform and holds events throughout the year where we ask for donations to families published on Help Me Bounce.
Q: How can I keep my story top of mind for donors?
A: Update your campaign regularly. Once you have attracted visitors to your page, you want to keep them engaged. The most successful campaigns are ones that get updated regularly through our blog feature! Updating donors keeps momentum through various stages of your journey. Keep your network of supporters engaged by sharing the updates made on Help Me Bounce on your social media sites as well. When people have made a connection to your story, they appreciate knowing how your family is doing. Check out our tips & tricks about Campaign Blogging
Q: What if my medical situation is on-going?
A: When a family creates a campaign, their campaign is active and visible on the platform for 6 months. After 6 months, they have the option to renew their campaign. This process continues until they either are not facing their medical crisis anymore or they decide not to renew. This timeline is different for every family depending on their situation.
Q: Does the amount of our funding goals make a difference?
A: No. Our donors understand that each family's needs vary. You shouldn't feel as if you are overwhelming anyone by listing the actual amounts of your monthly bills. The visitors on the Help Me Bounce platform are there because they want to contribute. Seeing a larger amount for a funding goal doesn't discourage them from donating. Instead, it shows a greater need for those donations.
Q: Do I have to share my story on my social media?
A: While it's not required, it is strongly encouraged! Help Me Bounce uses the power of crowdfunding to actively drive donors to the website. We find the most successful campaigns share their story regularly, and across all their social media platforms. When you share it, your family and friends will feel compelled to do the same. The wider the audience, the more traction your campaign receives.
I hope these answers provide the insight needed to gain and maintain a successful campaign on Help Me Bounce. We are honored to be a part of your Help Me Bounce journey and are always here to help answer any questions that may arise!
Thank you,

Angela Frazier
Help Me Bounce Program Coordinator